Mountains of Clouds
Mountains of Clouds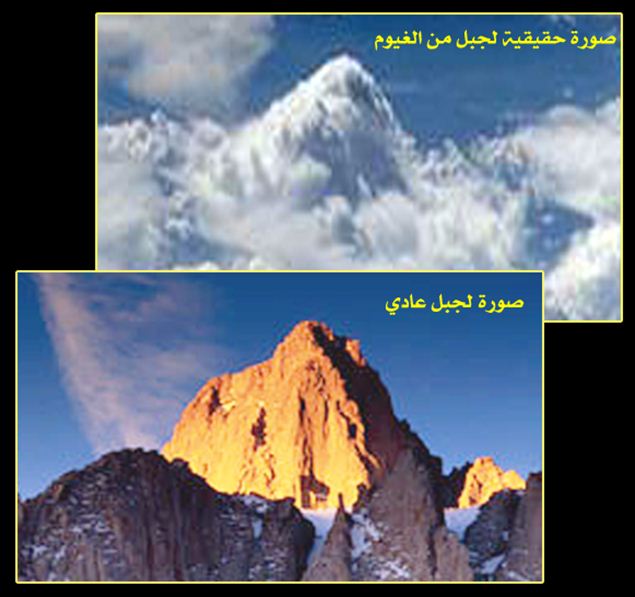 The above picture which was taken by scientists represents a several-km-height cloud while the lower picture is a mountain that's also several-km-height. It might be surprising to realise that the holy Qur'an talks about mountains of clouds; Allah, the almighty says in the holy Qur'an:
"Seest thou not that Allah makes the clouds move gently, then joins them together, then makes them into a heap? – then wilt thou see rain issue forth from their midst. And He sends down from the sky mountain masses (of clouds) wherein is hail: He strikes therewith whom He pleases and He turns it away from whom He pleases, the vivid flash of His lightning well-nigh blinds the sight." Nur or Light: 24: 43
The holy Qur'an talked about the mountains of clouds fourteen centuries before scientists took photos of them, a proof of the inimitability of the holy Qur'an. We can't but glorify Allah, the exalted.
---
Attached Files